National Committee
UWC National Committee of Nepal is one of the 145 national committees around the world. The national committees are composed largely of UWC graduates of the respective nationalities. The committee may also include the parents of the students, educationists, community leaders and other interested supporters of UWCs. Around 2000 students are selected every year now to attend UWCs by these national committees. Apart from selecting students for UWCs, many committees also raise funds to supplement the scholarships and conduct other UWC outreach programs such as UWC Short Courses.
The history of the committee in Nepal goes back to the first selection that happened in 1982 by an informal selection committee. Two students were selected to attend Armand Hammer UWC in the USA. Since then, Nepalese students have attended UWCs on a fairly regular basis. The first official UWC National Committee of Nepal was formed in 1999. It got registered in the year 2002. In the summer of 2014, the number of Nepalese graduates will reach around 200.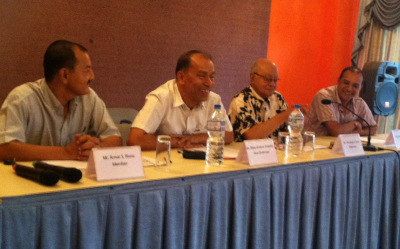 Nepali UWCers, upon graduation, are directly listed as members of the National Committee. The core Executive Committee is formed of nine members elected during the Annual General Meeting. This Executive Committee has been holding meetings about 4-5 times a year for purposes ranging from planning and budgeting to selection, orientations and gatherings.
There is at least one gathering held every summer in Kathmandu in order to bring the students and graduates together.