Pelham Lindfield Roberts​​​​​​​​​​​​​​
1 December 2019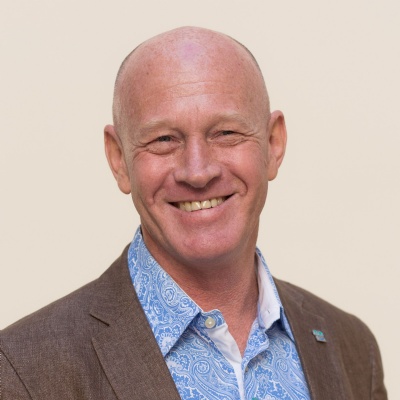 Rektor of UWC Red Cross Nordic
Pelham began his association with the UWC movement in 1995 when he joined UWC Atlantic College. There he taught History and Peace and Conflict Studies and ran the RNLI Lifeboat Service. Pelham is now the Rektor of UWC Red Cross Nordic. Previously, he was Head of UWC Mahindra College in India, for seven years, and Head of UWC Changshu in China, for three years.

After leaving Atlantic College in 2004, Pelham held Headships at Salem International College in Germany (part of Schule Schloss Salem, founded by Kurt Hahn) and at IB schools in the USA and South Africa.
Prior to training as a teacher at Oxford University Pelham served in the UK Armed Forces and represented an NGO working on a community health and education project in Cambodia. He has a Masters in Education from Bristol University and worked on doctoral studies at Bath University where his focus was on the role of Leaders in creating the culture of a Learning Organization. The UWC mission and educational model and project based pedagogy have been enduring interests and they have influenced his work in and beyond UWC.

Pelham and his wife, Ulrike, have three sons, all of whom have passed through different UWC schools and colleges. Their entire family is grounded in UWC's mission and values. Ulrike worked at the Waterford Kamhlaba UWC of Southern Africa where she taught German Literature. She has subsequently taught Visual Art and Design Technology and led IB Group 6.
"The Nordic context of UWC Red Cross Nordic, the natural environment in which it is located, and our association with the Red Cross are our strong foundational pillars. We must honour our heritage to ensure a sustainable future for the college, to protect the diversity of our student body and to help our planet and its people face the environmental and human challenges we have created."